The advent of online trading has been enormously beneficial for amateur traders. Trades can be made quickly and easily by using one of the countless online brokerages now available. The only problem is…there are countless online brokerages now available. They vary not only in URL, but also in fee structure, investment specialties, user-friendliness, and customer support. How do you pick the one that'll work best for you?
Fear not, online-trader. Because since the online brokerage landscape is so diverse, there is almost certainly a brokerage out there to suit your particular needs. To help you navigate the brokerages' unique personalities, let's imagine which brokerage would be used by some of television's most beloved personalities: the "Seinfeld" cast.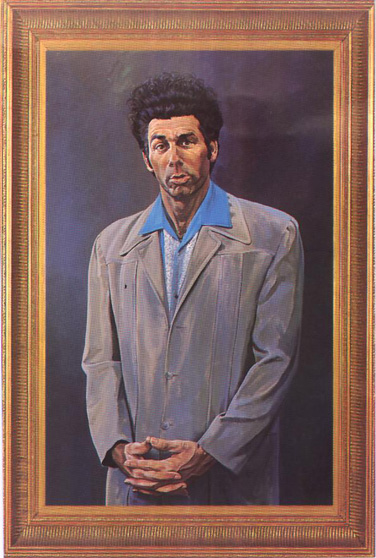 As one of the pioneers of the online trading world, E*trade (of the E*trade Baby fame) would almost certainly be used by another business pioneer, one Cosmo Kramer. Ever the entrepreneurial spirit, Kramer would be attracted to E*trade for two main reasons: their diverse slate of services and their tiered pricing schedule.
Kramer's business pursuits couldn't be more diverse: pizza ovens, showerhead design, settlement-seeking law suits, Christmas Card photography…the list goes on and on.  It would follow that his portfolio had the same diverse balance. His varied investment interests make E*trade a good fit for the K-Man. Whether he wants to purchase stocks, bonds, mutual funds, options, or ETF's, E*trade has what Kramer wants.
Most of all, it is E*trade's fee model that makes it a good fit for the inexplicably wealthy Kramer.  As we all know, Cosmo routinely "falls ass backwards into money." Conveniently for him, E*trade offers pricing incentives for those trading with high assets, the best deals going to the customers who trade with more than $50,000. Those with less assets incur higher fees; for example those trading less than $10,000 are charged a $40 "maintenance fee" each quarter.  These restrictions shouldn't be an issue for Kramer, though, who probably pulls in that amount from his Marlboro ads alone.
Luckily for Kramer, even if his investments go sour, he always has his acting career to fall back on. "These pretzels are making me thirsty!"

Of all the online brokerages, the one most concerned with transparency and accountability is Profit.ly. The site relies on its social community of users to self-police and track performance.  Who better to trade in a social environment than the ever-communicative Uncle Leo. Profit.ly, Uncle Leo would like to say "HELLO!"
Uncle Leo loves to chat, which makes this site a great place for him to trade. Forbes described it as a "Fitbit from your brokerage account," it allows users to share and track their trades on the site.
What Uncle Leo doesn't love to do… is pay for books and/or batteries. Given his criminal history, let's hope he uses Profit.ly as his brokerage, because the site designed a feature specifically to allow other users to "weed out liars." The aptly named "Bernie Madoff feature" enables users to click an icon of Madoff's face whenever they distrust a particular trade's veracity. This type of accountability is exactly what Uncle Leo needs, what with his former "crime of passion" and all.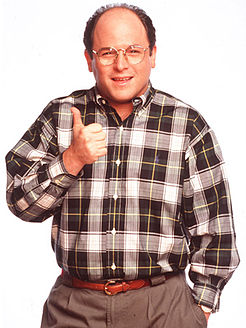 On the other end of the asset-size spectrum, we have George Can't-stand-ya. Oops, I mean Costanza. Unlike his more successful friends, and his all-star alter-ego Art Vandelay (of Vandelay Industries), George can't seem to hold a job and has trouble generating any meaningful wealth. Let's be honest, when it comes to investing, Georgie-Boy needs all the help he can get.
All of this makes TD Ameritrade a great brokerage for George, because they offer a number of services to help beginners out. Barron's recently ranked TD Ameritrade "#1 for Beginner Investors" due, in part, to the offerings below:
Particularly good incentives for new investors. Free trading for opening a new account.
No set up or annual fees on IRAs (This is good for George, whose turbulent employment history probably leaves him lacking in the 401K department.)
Webcasts and podcasts for customers wishing to learn more about investing strategy
Access to the myTRADE affiliate, a community for investors to share trades and learn from the investing history of other members via social networking
In conclusion, yada yada yada, George uses TD Ameritrade.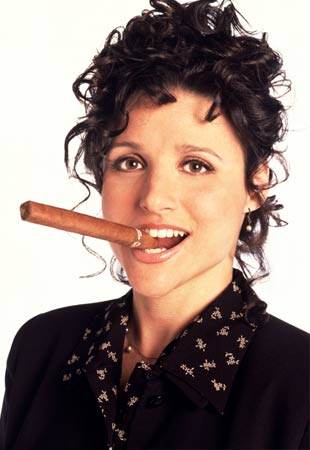 Unlike her counterparts, Elaine Benes is a citizen of the world. Her work with the J. Peterman catalog sends her all over the globe in search of cutting edge fashion trends (Urban Sombrero, anyone?), no doubt thrilling foreigners everywhere with her legendary dance moves.  Hence, Elaine needs to work with a "Forex" brokerage. That's why Laney trades with eToro.
Because "Forex" brokerages deal with global markets and international banks, the fee structure of eToro is fairly different from the brokerages stateside. Namely, instead of charging commissions on trades, eToro charges a spread of 2 pips.
*A "Pip" stands for "percentage in point," and equates to 1/100th of one cent. 
To help cater to varying levels of investors, eToro offers four different types of trading accounts:
Bronze Trading Account (Basic Level)
Silver Trading Account (Intermediate Level)
Gold Trading Account (Advance Level)
VIP Trading Account (Professional Level)
The higher the amount of funds and number of trades, the more benefits the investor will receive.  Elaine probably started out at the Bronze account level (accounts less than $1,000) whilst personal assisting for Mr. Pitt, but later moved up to the VIP level (accounts larger than $20,000) when tasked to run the J. Peterman catalog (into the ground) during J. Peterman's spiritual quest in Burma.
Hopefully eToro is helping earn Ms. Benes good returns because Elaine certainly has luxurious taste. Nothing less than a BIG salad will do!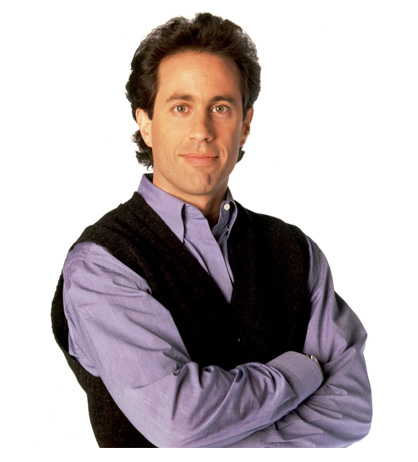 We all know that Jerry makes pretty good money as a successful stand-up comedian (exclusive of his Bania-induced bombing, of course).  It's a good thing he does, because Jerry seemingly provides his friends all of their food and shelter. Just think of all the money he spends sustaining their Snapple addiction alone.  To earn the extra income to make up for all the cereal George eats or the appliances Kramer steals, Jerry must be doing a lot of trading.
If his goal was to be the Superman of online trading, Jerry would probably use TradeMonster.  With a more sophisticated and complex interface, TradeMonster was designed specifically for seasoned options traders. Because Jerry doesn't have a day job, he is probably the only member of the gang who has the time to learn and master the site, which may be complicated, but allows customizations for the user that can be quite rewarding. Let's imagine this is what he does all day while his friends are at work. On his lap top in a booth at Monk's, of course.
One TradeMonster feature Jerry might be particularly interested in is the "Exit Plan."  The feature allows Jerry, a notorious commitment-phobe, to focus investments with an exit plan in mind (selling at a particular profit target, for example). That way if a stock has man hands, is a close talker, or eats their peas one at a time, Jerry can break up with them right away.