Student debt is a killer. So you want to start dealing with it before you graduate.
We're not saying that you got to start bagging groceries every night after classes to start making a dent in that debt right away. Instead, we think it's all about planning and preparation now so your better off down the road. So as you begin the new semester, consider one of the best ways to put yourself in a position to pay off your debt faster when you graduate: an internship.
Plan for your future career, not your future job
Long before you graduate you want to start actively working towards getting your dream job. Hit the ground running by gaining experience through an internship. Most college grads go into the job market with little work experience. This means that they start out at low pay grades, and still face stiff competition for the few jobs that are available. And that means less money to pay off your college debt. Oh, and there are also a few other advantages to internships…

The benefits of being a great intern:
It'll help you gain traction within different companies: Not only do you get your foot in the door with a bunch of companies, but you also get to test drive a few different jobs to see hwat you actually enjoy doing. Working in the real world is very different than learning about it in college, so trying something first hand makes all the difference.
You gain important contacts: …for future job opportunities. The earlier you start building out your network, the more chances you have at meeting someone who'd going to lead you to that dream position.
You gain real world experience: No one wants to start their career at the bottom of the food chain. But in most cases, that's just how the cookie crumbles (let us now when these cliché phrases start getting old…if they haven't already). But if you jumpstart the process as an intern, you might be jumping up the food chain straight out of college.
Interning will make you a better student: By getting real world experience you are putting into practice what you're learning in college. Also, college professors love students who go the extra mile, so you'll be earning serious brownie points by taking a keen interest in your own future. Profs may even be able to point you towards even better opportunities if you let them in on your intentions. The experiences you'll gain will add strength to your academic motivation and it'll help you better understand the subject matter your classes are covering.
An intern that does a good job is remembered as a great potential employee, an employee that does a good job is simply doing their job. Would you rather work for free (or almost free) now or work for peanuts when you're in debt up to your eyeballs?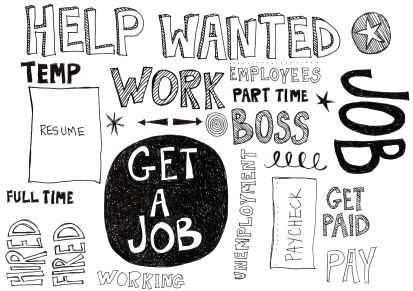 Now that we've convinced you to step up your internship game…
Here's how to find one near you:
Check out your college website for internships that are officially endorsed by your school. (You may even earn course credit for the work you do!)
Talk to your professors. Yup, we're talking about good old fashioned, in person networking.  Many of them will have experience outside of the college and can either tell you what companies offer these opportunities or recommend you to people within their own network.
Google your dream job and the city you work in.  (ex. Accountant New York City).  What you'll see in the search results will mostly be job postings, but these will give you an idea of what businesses are looking for people. They just might be very interested in taking on an intern.
Look up your local small business directory. Most cities have online directories to list all their small businesses, and these can be an amazing interning opportunity.
Use LinkedIn: LinkedIn is the Facebook for your career, so start using it now to not only build your "online resume" but also find an internship.
Getting back into the school rhythm is tough. But planning your future now, while you're still in school can really act as a motivator for your semester's success. Internships are a great place to start, so get to planning yours today!