13 years ago today, on August 14th 2000, Fortune magazine published an article entitled "10 Stocks to Last The Decade".  By December 2012, that portfolio would have lost you 74.3% of its value. Stock #3 on the list: Enron.
The saying "don't believe everything you read" has never been more true.
So we made an infographic instead: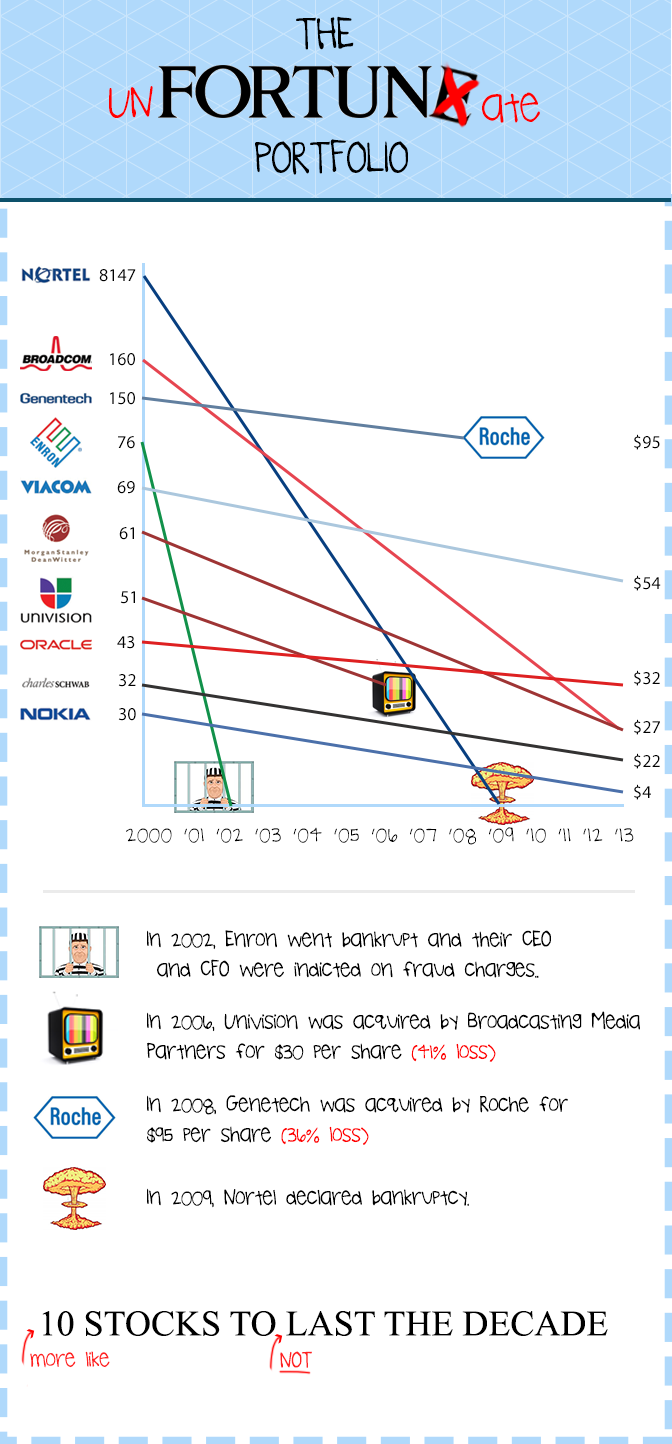 Subscribe to our blog and get these sort of fun things right in your inbox!