13 years ago today, on August 14th 2000, Fortune magazine published an article entitled "10 Stocks to Last The Decade".  By December 2012, that portfolio would have lost you 74.3% of its value. Stock #3 on the list: Enron.
---
ALSO READ: July's WSS Contest Winners are….
---
The saying "don't believe everything you read" has never been more true.
So we made an infographic instead: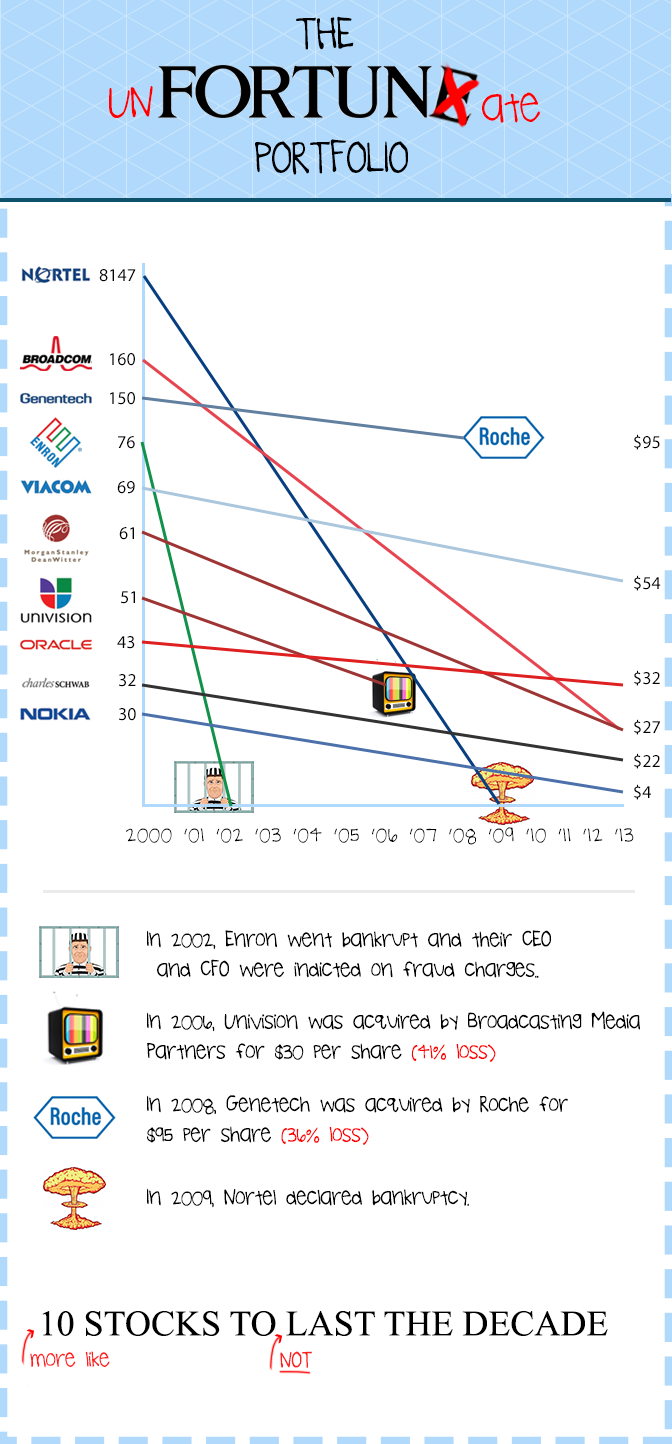 Subscribe to our blog and get these sort of fun things right in your inbox!
Important Reminder!
The Motley Fool Stock Advisor ranks as our #1 Best Investment Newsletter for the third year in a row.
Their stock recommendations continue to beat all of the other newsletters and they maintain a very high accuracy of their picks. Their 24 stock picks from 2018 have outperformed the market by an average of 44% as of July 7, 2019. Read that again. I didn't say their stock picks are up an average of 44%, I said they have BEAT THE MARKET by 44%.
No other newsletter comes close to that. You may have seen the Motley Fool' advertisements that their picks are up 367% compared to the market's 80%. Is The Motley Fool's Stock Advisor really as good as they claim?
Our results, at least since January 2016, suggest YES. You can now get their latest stock picks for ONLY $19/month or $99/year. But this is a special limited time offer. It expires tonight at midnight.
Get the Motley Fool's Latest picks
P.s. this offer is still backed by their 30-day guarantee