The tiny and powerful computer you carry in your pocket can do many things. It's a communications device, a television, a music player, and a source for endless entertainment. It's also a tool to help you get your finances on track. There are a number of free and easy-to-use mobile applications that make budgeting and financial planning a breeze, so money management has never been easier.
Here are five free apps worth exploring: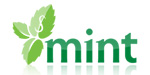 1) Mint.com – This might be the granddaddy of personal finance apps. Mint, which is also a website, has become the go-to tool for people trying to get their financial houses in order. It offers free budgeting advice, including guidance in setting savings goals and plans. Mint also tracks and organizes your accounts and automatically organizes spending into categories—anything from rent, gas, clothes, to lattes—converting data into charts making it easy to pinpoint where those dollars are "mysteriously disappearing" to each week.

2) Manilla
– Consolidation and organization are often keys to a healthy financial state of affairs, and this app helps with those matters by keeping everything in one easily accessed place. Manilla allows you to manage all of your bills and accounts, including your finances, utilities, travel rewards, subscriptions, daily deals and the like, using a single app. It also provides a bill payment reminder service to help keep users on top of ongoing expenses and payments.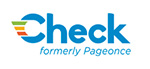 3) Check.me (formerly Pageonce) – If the bill reminder service above caught your eye, Check.me might be another option for you. This app proactively stays on top of your bills and bank accounts, and when bills are due or funds are low, they'll let you know. For anyone who has ever been dinged with a late payment penalty, or has suffered from low credit scores because bill payments were forgotten, the solution might be as simple as downloading this free tool.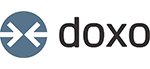 4) Doxo – for the packrat trying to reform, Doxo may make the transition to a clutter-free life easier. Doxo describes itself as a digital file cabinet, as this app allows you to store all your documents in one place on the cloud. Receive statements and pay bills right on your phone or tablet, and upload photos of bills and receipts right into your digital file cabinet, and soon that bulky old filing system collecting dust in the corner may be ready for a new home.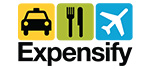 5) Expensify – If you find yourself out of pocket each month because of piled up expenses you've forgotten to submit, this app might be just what you need to get your corporate and personal finances back on track. This app allows the user to file expense reports, and upload receipts using a phone camera. The app's scanning system automatically detects and uploads key information, including the date and the amount charged, and communicates the info with the people who need to know (in other words, the people that will reimburse you!)